Vacuum lifters provide an ergonomic working environment, and  help prevent health problems caused by lifting and moving heavy loads. Some examples of our vacuum lifters include: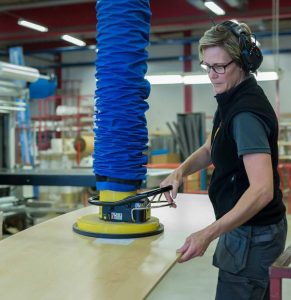 Vacuum Tube Lifter – TAWI (formerly Vaculex) Product Line
These units are designed to be used with your heavier lifts. They are strong, versatile and user-friendly. The unit is available in six lift tube sizes ranging from 100mm to 200mm, and is also available in a Double Lift Tube configuration for your heaviest lifts. TAWI units utilize electric vacuum pumps in three different sizes for best performance and flexibility. It can also utilize a pneumatic vacuum pump for applications such as explosive environments.
Generally it is applied where heavier loads are considered. Capacities range from 75-400 lbs. or 34-181 kg.
Tube Lifter features modular design and construction. This means that it can be changed easily to fit changing applications by simply adding or deleting components.
It easily adapts to custom tooling allowing maximum flexibility to achieve optimum ergonomic solutions.
Optimum ergonomic solutions are accomplished because its modular design allows user-friendly control.
Typical applications include side lifting, drum dumping/pouring, 90 and 180 degree turning, overhead palletizing and depalletizing and managing cantilevered loads.
ANVER Vacuum Tube Lifting Systems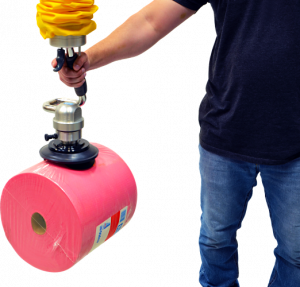 ANVER is a leading manufacturer of Vacuum Tube Lifting systems in the United States with a wide selection of Vacuum Tube Lifters and Replacement Vacuum Tube Lifter Parts.
Applied Handling Systems also carries vacuum lifter accessories from a wide variety of manufacturers. These include: